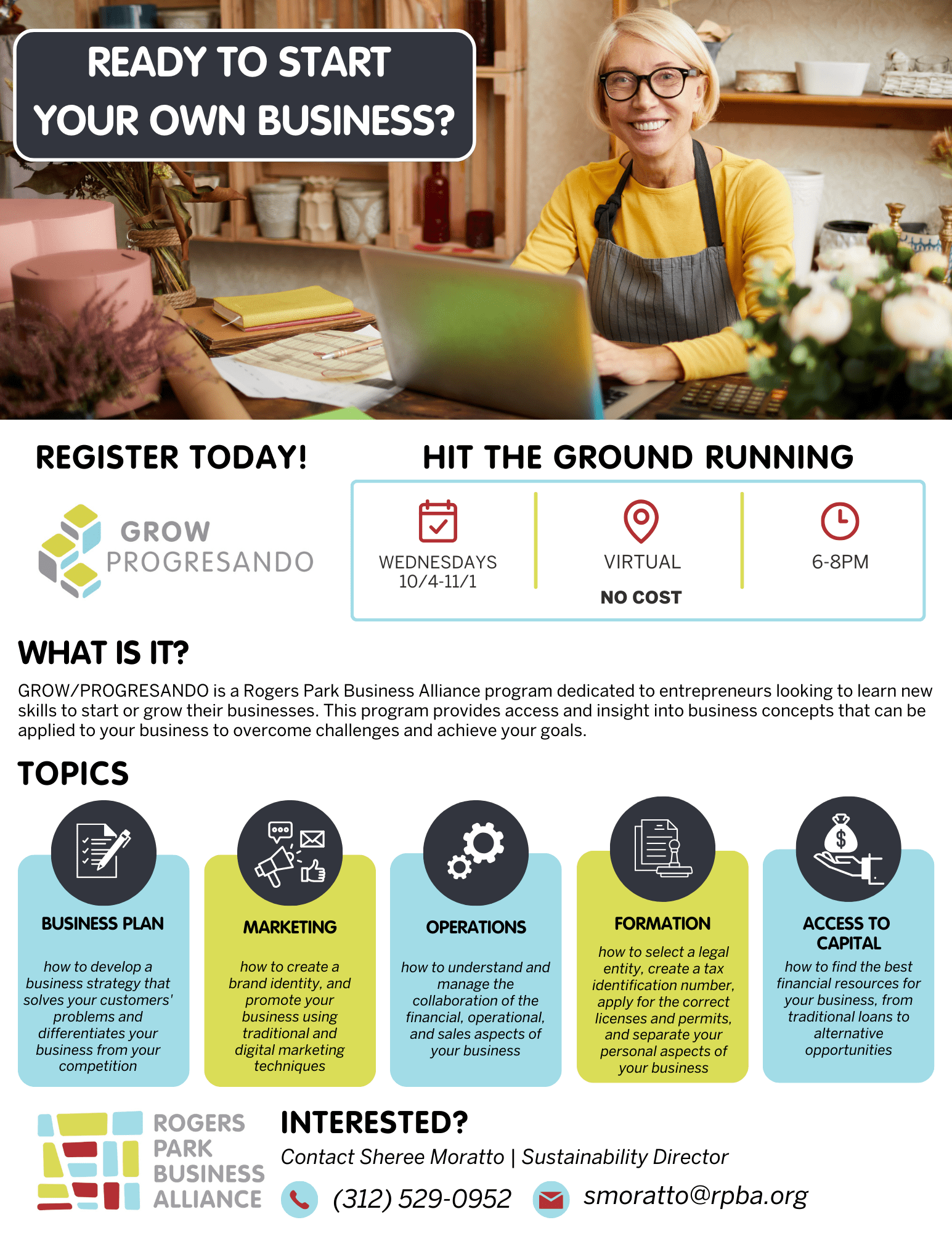 Grow Entrepreneurial Training 5 Week Program: Hit the Ground Running
Go from business concept to business model and get ready to launch your business in just 5 weeks! This series will help you narrow your business idea, determine feasibility and lay a solid foundation for your business.
In just 2 hours an evening over 5 weeks, you will learn the basics of how to develop your business idea, write your business plan and set up, promote and manage your business. PLUS you will meet Small Business Loan Representatives and other lenders at a Capital Access Fair just for the participants in this session.
Registration and an interview for admission are required for this no-cost program. Sessions will be held 10/4, 10/11, 10/18, 25, 11/1/2023