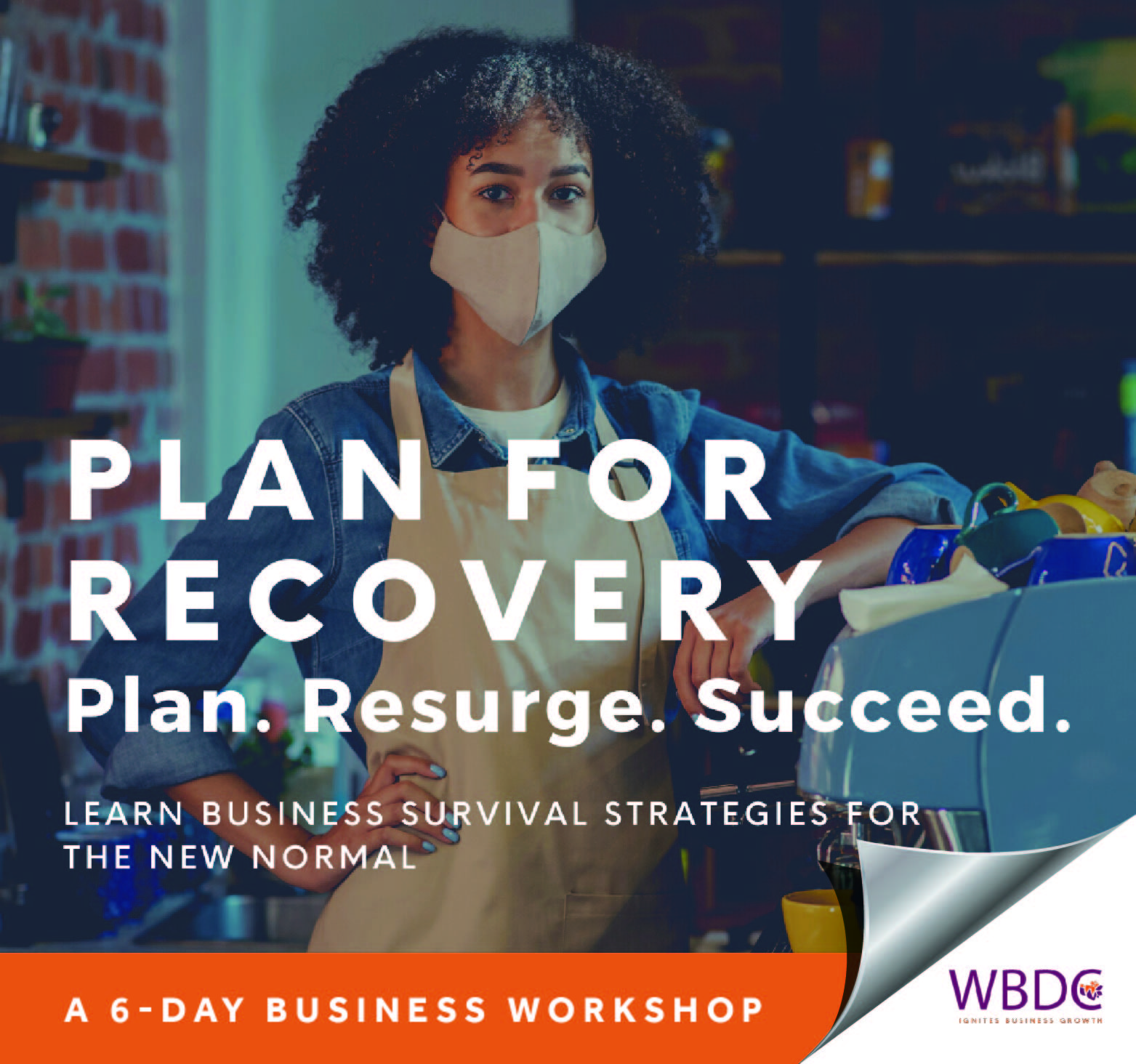 WBDC: Start Planning Your Business for Recovery in 2021
***Application for eligibility is now closed. 
Looking to Pivot Your Business into Recovery for 2021?
Most businesses have been negatively affected by the pandemic, especially small businesses. If you are a Solopreneur or a small business (< 2 years), and are looking to pivot, reinvent your business, find new customers, learn ways to deliver your service or product differently, you should consider Plan for Recovery!
Start Planning for Recovery Today!
This intense 6 session hands-on workshop will help you:
· Identify your strengths
· Identify new markets
· Define new ways of operating
· Identify opportunities and create new strategies
· Minimize future losses and recover faster
· Protect your business and establish continuity plans
· Come up with a plan for the future
When?
May 2021 Dates
Mondays and Wednesdays 10, 12, 17, 19, 24, and 26
9:00 am – 11:00 am, CDT
Where?
Via Zoom
Application Deadline:
May 3, 2021
For more information, please contact:
orodriguez@wbdc.org