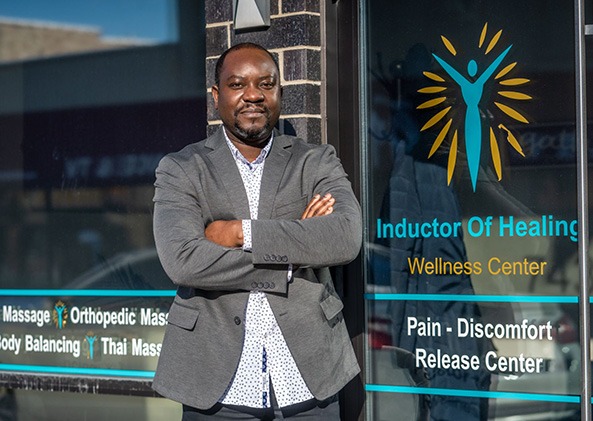 Inductor of Healing
Shortly after beginning his business, Inductor of Healing, Malike Ayouba signed up to receive business advising. He was able to gain invaluable guidance in how to best develop and market his business. He accredits his successful journey to the skills he learned through the Cook County Small Business Source.
Malike Ayouba, Inductor of Healing in Forest Park, IL
SIGN UP FOR BUSINESS ADVISING TODAY!