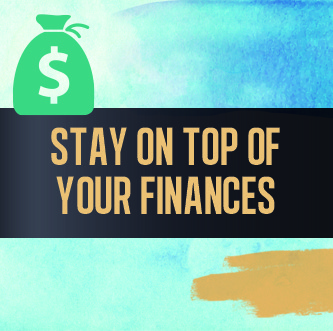 Critical Financial Tips to Maintain Your Business
Categorize expenses as best as possible for budgeting and tax purposes
Meet with your accountant at least quarterly to know your numbers
Use billing systems to automate and organize your receivables
Proactively negotiate terms with vendors to increase cash flows
Review your financial statement monthly
Staying on top of your finances is important to keeping your business on track. If you are organized and proactive with monitoring your money, you are giving your business what it needs to succeed. Now, saying you need to keep your money organized is easier said than done, so here are some ways you can maintain your finances.
Hire an accountant and bookkeeper who can actively partner with you. Having a bookkeeper is key to helping you with budgeting, preparing for tax season, and overall staying organized.
Work with your bookkeeper to correctly use your Charts of Accounts. This will allow you to properly track important data points about your business.
You want to categorize your expenses as best as possible. If you have the details of what you are going to spend money on, it will be easier to budget for the future. It will also prepare you for tax season.
It's best to meet with your accountant on a regular basis. You should meet at least quarterly so you can keep track of your numbers and maintain steady plans for the future.
Using a billing system is a great way to monitor your money. If you have a billing system in place, you can automate and organize your receivables. Everything is in one place, and the automation aspect takes some weight off your shoulders.
Be proactive with vendors. If you proactively negotiate with your vendors you can increase your cash flow. That increased cash flow means more for you to expand your business.
You should regularly review your financial statements. By reviewing your statements monthly, you can easily see where your business stands financially. A consistent habit of looking at statements can prevent you from overspending and allow you to budget for the future.
Accounting and bookkeeping are critical to maintaining your business. If at any point you don't properly budget, you overspend, or you run out of cash flow, your business is at risk of going bankrupt. Financing can be a daunting task, but if you use organization tips like the ones above you will have no problem with it. All you need to do is find a schedule and system that works for your business. Tools like these give your company the chance to thrive without the stress that so often comes with managing money.